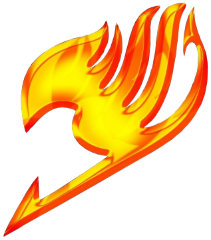 Fairy Tail was founded many years ago. For a long time it was a thriving guild full of jobs coming in everyday to People joining every now and again. After a while however, it stopped. People stopped coming into the guild and eventually it became abandoned. A few years later the guild hall was found by a man named Kita Nasame who decided that he would build the guild back up again from the ground up. Fairy Tail is now a Explorers Guild that wish to unravel all the mysteries in the world.
Fairy Tail is a guild of Friendship and Adventure. We are a place that welcomes new family members no matter their past or their race. We are a place that people can come rest and take some stress off at the bar or maybe even have a little bar fight here and there. We also protect what is right and good in this world as well as having a little fun here and there. This is what Fairy Tail stands for.
Fairy Tail is an Adventure and Explorer Guild. We look for people who desire friendship and adventure. We wish to solve all the mysteries that this world has to offer so we can rise back up to the top.