Name:
Alysatríona Kairos van Zisseren
Age:
18
Gender:
Female
Sexuality:
Bisexual
Birthday:
December 11th
Race:
Devil
Anything Special:
Alysatríona hs a pair of horns on her head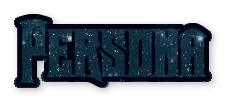 Personality:
Alyssa has always been an extrovert. She's always coming up with fun ideas, that unfortunately ends up in trouble, and danger. Alyssa is utterly outgoing, even if it's the simplest thing like smiling at strangers. She always has a new story to tell, and never fails to make new memories daily. Alyssa's got the gift of being creative. She has pulled a lot of pranks in her 18 years of living, and is a wonderful painter. Although sometimes she may not seem like it, Alyssa is beyond intelligent. She's good with computers and math, but she invests her interests more in literature, and art. You can always find Alyssa with her nose in a book. She's read a lot more books than an everyday person. Alyssa's compassionate, and gives great advice, even when people don't want it, and it's not exactly what they want to hear. She's always been someone's shoulder to cry on. She says things without thinking, which usually leads to people getting hurt, which explains her lack of friends.
Honestly, she doesn't care what people think of her. Except when it comes to her looks. Alyssa's unpredictable, and mysterious. She won't tell you the whole story of something, and leaves out the details, keeping people on their toes, wanting to know more about Alyssa. The one thing that she hates about herself, is her uncontrollable mood swings. One minute she'll be her smiley self, then she'll be in raging anger, or depression. Alyssa's a very short tempered person, and often overreacts. Every winter, near the holidays, Alyssa sinks into this depression that she can't crawl out of, horrifying memories burying her deep. She's a huge flirt, and can capture anyone with a wink of her eye, and a twirl of her hair. But she's never gotten into a serious relationship, or any at all really.
Even though she'd friendly and outgoing, sweet and kind, she never lets anyone walk all over her. She'll argue for hours just to get the other person to understand her point of view. She's a strong believer in female rights, and gets super pissed when anyone is stereotypical about women in general. If you offend her, she's not afraid to fight back. Alyssa can be vain, and adores her looks, and can also be judgmental about other people. She's such a girl, and will shop for hours, go to the spa, and spend a lifetime on her makeup. Although she'd prefer to pretend she doesn't have them, she embraces her flaws. Alyssa lives in the moment, enjoying every second, and knows that everyday counts, and that you have to make the best of it. Her confidence sometimes comes off as silly, but she's not afraid of being herself.
In combat, Alyssa pretty much maintains the same persona. In a fight she would never let someone who bears ill will to hurt those who she cares for the most and she would never let anyone hurt her or trample over what she believes is right. Due to her choice of magic, she tends to observe carefully looking for her opponent's weak points or lapse in concentration to use to her advantage. Retreat is a word that isn't found anywhere in her vocabulary and as such she tends to find herself in fights that she has little chance in winning, though she's managed to make it out somehow due to stubbornness.
Likes:
-Determination: Similar to her love of the idealistic Luci has an adoration for those who share her determinations to reach their goals. She has always been known to speak highly even of foes who have shown great determination.
-Traveling: Seeing new sights and places while meeting new people is a cool thing to have in life. Others may not be as lucky but she is surely lucky to get that type of life. She is alone, but she enjoys this type of life style. This held Luci learns the kinds of things along the way.
-Learning new things: Learning something new can always make a difference somewhere.
Dislikes:
-Unimaginative People: Boring people bore Luci, straight to the point. If a person cannot provide to her something that can hold her interest she easily flakes away and keeps a mental note to avoid said person in future encounters
-Restriction of Freedom: Not having the freedom to do whatever she wants to do makes Luci uncomfortable and easily annoyed. Things such as "school" and "curriculum" she despises when she believes she can do all what those institutions through her own experiences and traveling
-Death- Who is afraid of death?
Motivations:
There are two major motivations to Alyssa's actions. The first is to be seen as a professional, doing a job and respected as an expert in her field - she wants to earn the right to be considered an equal to any person in the world. This point is, of course, an extremely long way in the distance for her right now, but it is something that she yearns for. One day, she truly believes that her name will be spoken in hushed whispers - at least, she hopes so.
The other, far more obvious and simple, is money. Barely a day goes by that Alyssa doesn't think about money and how she needs more of it, what she could do with it, and why she doesn't have it. She is extremely envious of the rich and the wealthy, and though she does have her professional pride and her principles, there is very little that Alyssa would not do for the appropriate sum.
Fears:
Alyssa fears her own capabilities are simply not enough to measure up in a world of vastly superior mage.
She fears that she's not good enough - that she will never be good enough, that hard work and effort will not win out over the advantages of proper breeding and inborn power. She is kept awake at night by the fear that the next job may be her last; that she'll come to the attention of the wrong person and meet a sudden, violent end.
She is afraid that when she does die, she will be judged harshly by whatever forces determine such things. She is afraid that for all she tries to play it off as a simple job, she has done horrible things and will do many more horrible things over the course of her life. She fears that 'it was just a job' is never going to be enough to wash the blood from her hands, though she's slowly getting used to killing others.

Height:
5'11
Weight:
120lbs
Hair color & Style:
Blonde, wears her hair long
Eye Color:
Gold
Skin Tone:
Fair
Physical Appearance & Clothing:
Seductive is definitely a good word to describe Alyssa's overall appearance, having designed herself to induce attraction in both males and females. Everything to do with how she looks is important to her, wearing clothes that are more stylish and colorful. Due to her rather tall stature for a female, she is very noticeable in a crowd, much to her evident enjoyment, being the centre of attention, though that could be attributed to her various other 'attributes' also. Her manner of speaking is incredibly alluring and suggestive, a rather rich tone and drawn out syllables in addition to her uh... 'feisty' nature.
Her features very hold an allusive charm to them, with perfectly smooth pale skin on a slender and curvaceous build with incredibly large breasts, the subject of many jealousies and admiration. Her eyes are colored a deep sea blue with a bright twinkle in it's depths, the twinkle of a youthful feeling, joy. Her usual expression is fixed into one of passive bliss, ignorant of all the troubles around her, in her own little peaceful world, which somehow adds to her beauty it seems. Her hair is a measure of her vain pride, being smooth silk to the touch and colored with the illustrious beauty of the sun, bright blonde locks flowing like the sun rise. Her hair style has changed numerous times during her many years, starting during her younger years, at which time it was styled in a rather short bob framed around her face loosely. As she grew, she changed it to a flowing fall of water-like hair, falling lightly around her face and shoulders, which bounces around as if it were nothing but fluffy wool.
Guild/Council:
Twilight Hand
Guild/Council Tattoo:
Left Thigh(Pink)