Name:
Diane Vedette
Age:
156 (appears to be around 16)
Gender:
Female
Sexuality:
Panromantic asexual
Birthday:
March 18
Race:
Nephilim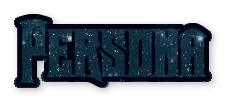 Personality:

Outside Battle:


Growing up with the strained relations of her angelic father and demonic mother, who alternated custody of the young nephilim, Diane often found herself stuck mediating between good and evil. This led her to the belief that there is a balance between the two forces, and that it was her task to be the middle ground between them, since, oftentimes, it was. In order to complete her task, she grew obsessive and calculating, constantly trying to maintain perfect balance with every action she made. She seeks justice and peace, trying as hard as she possibly can to make sure everyone gets what they deserve, often becoming attached to those she tries to help as a result of her constant fussing over them, like a mother would her children, which apparently is unsettling coming from what appears to be a sixteen year-old. Another result of her obsessive tendency is her desire for cleanliness: Everything must be orderly and neat, in the proper place. This tendency, however, didn't affect her humor. After years, Diane mastered the cutesy giggle, the puppy dog eyes, and kept up with the modern slang, making her virtually indistinguishable from any other young girl, and made sure to use this power for all sorts of mischief. She has to be a little bad every now and the, that's part of balance, right?

Inside Battle:

Diane in battle is detached from all emotion. She seeks to balance the scales, nothing more or less. Under a leader, she does her best to follow orders. However, if the orders do not agree with her sense of justice, then she will deliberately disobey them in order to regain balance, and will be punished accordingly, by her superior or herself. As a leader, she gives extremely detailed orders, occasionally dipping outside the realm of impossibility, and is extremely strict in terms of punishment for disobedience. However, she treats her subordinates fairly.
Likes:


Music- The resolution of dissonant chords into beautiful harmonies is the foundation of her goals in life.

Sweet and Spicy Food- She could eat her weight in anything sugary or hot.

Company- Despite being perfectly comfortable on her own, she enjoys having people around.

Dislikes:


Discord- She cannot stand any semblance of unhappiness or upset among those she loves.

Asymmetry- Anything off-balance or out of line bothers her to no end.

Sour foods- As much as she loves her spicy and sweet things, sour things cause her to be sick.

Motivations:


Balance- Diane believes herself to be the middle-ground between good and evil, and so does anything she can to be on top of her situation.

Fears:


Hopelessness- She fears having no control, and will do whatever it takes to gain some semblance of power in any given circumstance.

Darkness- The total absence of light causes her to panic, regardless of how irrational she knows this fear to be.

Embarrassment- Appearing calm and collected, no matter her circumstances, is her goal, and so fears anything that can ruin that image.


Height:
5'2"
Weight:
105lbs
Hair color & Style:
Long white-blonde hair, with bangs, kept with a bow on her head
Eye Color:
Purple/red
Skin Tone:
Pale
Physical Appearance & Clothing:
Guild/Council:
Twilight Hand
Guild/Council Tattoo:
On her left palm, in light purple