Name:
Ken "Kurohyou" Jackson
Age:
19
Gender:
Male
Sexuality:
Straight
Birthday:
May 17th
Race:
Human
Anything Special:
None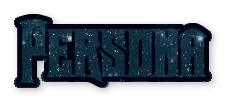 Personality:
Ken is a stoic young man, someone who doesn't usually tell his feelings to others, or state whether he is in pain which is troublesome for those who care for him. He takes most situations seriously, and doesn't like to deviate from an objective and isn't very talkative outside of when something needs to be stated. However, when he shows emotions, they are genuine, though rare, his smiles and his promises are kept, as he never keeps promises he doesn't think he can keep. He is also intolerant of things that he considers wrong, such as "true" crimes like placing innocents in danger, or misrepresenting "justice" when all something is, is self-gain, something like that. He is a simple-minded person though, and usually does what he feels is right or just because he feels he can. Despite his lack of wordplay, he shows his feelings through his actions though when it comes to school, his book smarts are lacking and he's not great at complicated planning...
To Friends:
To those he knows, and to those he protects, he has a sense of loyalty to the innocent and his closest friends, something built from his own brand of "justice" is to protect and defend such things even when there is little to be gained but his own demise, this comes despite his cold and stoic exterior. He acts more clumsily and isn't taken as seriously.
To Allies:
To those he allies, he shows no second thought to protecting or defending them, and shows great worry for them if they are hurt though not vocally so. He's not as expressive to them as he would be to his friends. But he treats them with respect, though can be cold and quiet to them as he doesn't know enough about them. He will fight alongside them without complaint.
To Foes:
To those who he must fight, he shows no hard feelings to. He fights them in a focused manner, and strikes without restraining himself. Against those who turn their backs on him or people who ally to him, he shows no restraint either. Though if they come back and join them or if foes turn into allies because of a common goal, he treats them as he would his allies, though doesn't immediately trust them.
To Enemies:
To his enemies, he shows a sheer tranquil fury. If he fights with no restraint to his foes, he fight likes a machine to those who are his enemies. Not caring how hurt they become, though doesn't wish to take away their existence only beating them into an unconscious state instead. Though if they do something he finds unforgivable, that changes as well and he chooses to annihilate them.
Likes:
Punching - He likes to punch people in combat, and is pretty damn good at it., Peace - He's pretty peaceful, only doing things when he feels he has to., Cute animals - Duoh, who's a cute little puppy-wuppy, yes your are! Yes you are!, Personal freedoms - He likes his freedoms, yeah he'll follow orders but when it takes away from his freedoms, that's when he starts to question whether he's truly free..
Dislikes:
Talking too much - Arrogance belies ability, show what you got., Puzzles - He's pretty... not book smart? Yeah. Let's go with that., Large bugs - A spider once nested in his ear, and he has slept with ear plugs ever since., Loud noises - I'M SICK AND TIRED OF THESE MOTHERF***IN' SNAKES ON THIS MOTHERF***- *Punches the yelling dude and continues reading the news paper*.
Motivations:
To understand what "justice" really means. To seek out true power through his own hands, and bring out his own brand of justice. Thanks to his past, he wishes to gain strength to defend that justice. This will be explained through the roleplay as to why he wishes for this.
Fears:
Kurohyou fears large bugs as there was a large spider that nested in his ear when he was younger. A lack of ability to protect the justice he wishes to understand and protect. Lastly, the loss of his arms and fists, for obvious reasons, he likes to punch things.

Height:
6' 0"
Weight:
187
Hair color & Style:
Light Brown & Spiky
Eye Color:
Crimson
Skin Tone:
Tanned
Physical Appearance & Clothing:
Image:
Guild/Council:
Rune Knight - Combat Division.
Guild/Council Tattoo:
The shoulder of his right arm.